It was not until the middle of the night that the wind fell. Sand tends to invade everything.
Second night on the inflatable mattress: as soon as I move it slips and an unpleasant sensation of falling. On the other hand super effective for the big roots which were under the tent!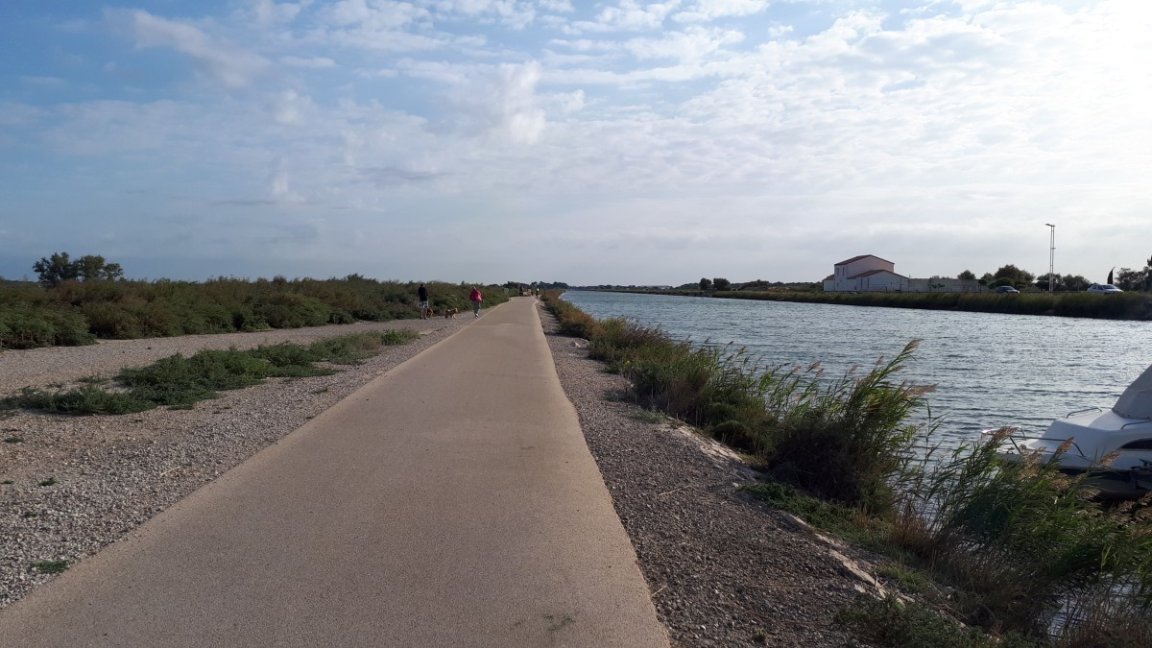 The exit of Grau du Roi, by canal du Rhone à Sete
Flamingos.
Aigues Morte
I did not quite follow the planned route. After Aigues-Morte you had to get on the Saintes-Marie-de-la-Mer road and there were a lot of cars ...
And often if I did not control the road on the tel, on what seemed for a right direction, in fact it was necessary to fork ... I have to see if I can configure OsmAnd + to better distinguish the road differences and better anticipate changes of direction.
The path passes in the middle of the marsh
But as soon as we try to approach the birds run away. Here there were a few seconds before dozens of Egrets!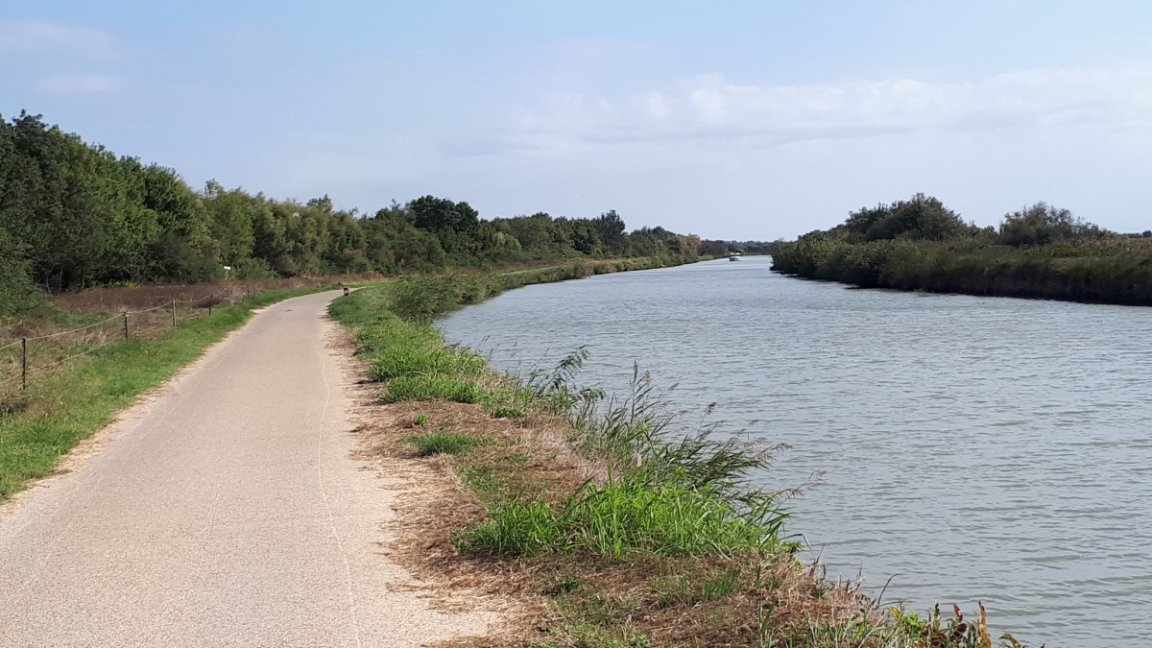 Still the canal
Rich landscapes approaching Beaucaire
Probably an old irrigation system
Beaucaire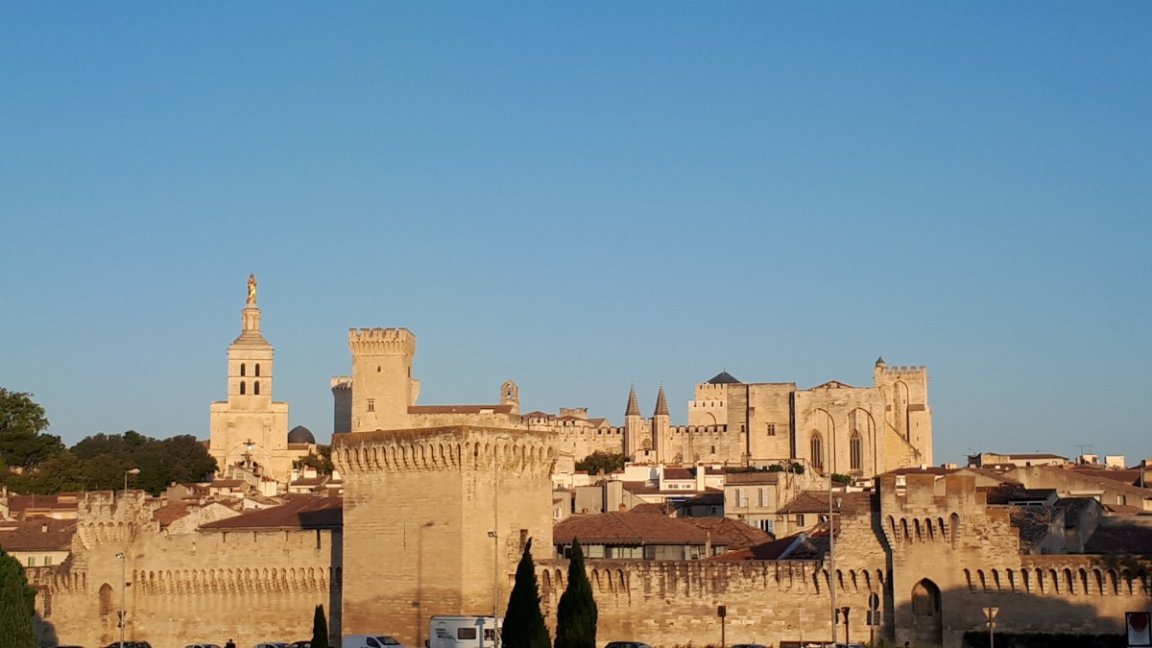 Arrived in Avignon