A pleasant route with essentially two climbs followed by two beautiful descents.
I start the first climb (about 400m) early enough and the second around 11am and at 12:30pm I'm down and I start at ... a restaurant!!!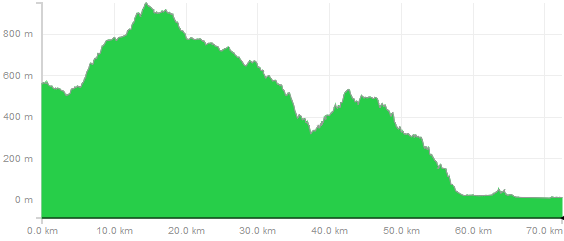 Previously, after the first climb, I made a slight detour to go through the centre of Puke and take a small dose of doping: coffee and peach juice! Here in Albania they systematically bring a glass of water with coffee, or lunch.
I arrive in Shkodër early enough to have time to do some sightseeing.
While it is very hot I take refuge in the museum of photography. An exciting museum on the history of photography and some Albanian photographers whose pictures give an insight into life in Albania. But there are very few photos after 1946.
Then the temperature dropped a little and I will visit the citadel which has been the subject of conflicts between Venice and the Ottomans. We have a very nice view of Shkoder Lake (the largest lake in the Balkans) but the lighting is difficult for the photos.
I'll see him more closely in the morning:)